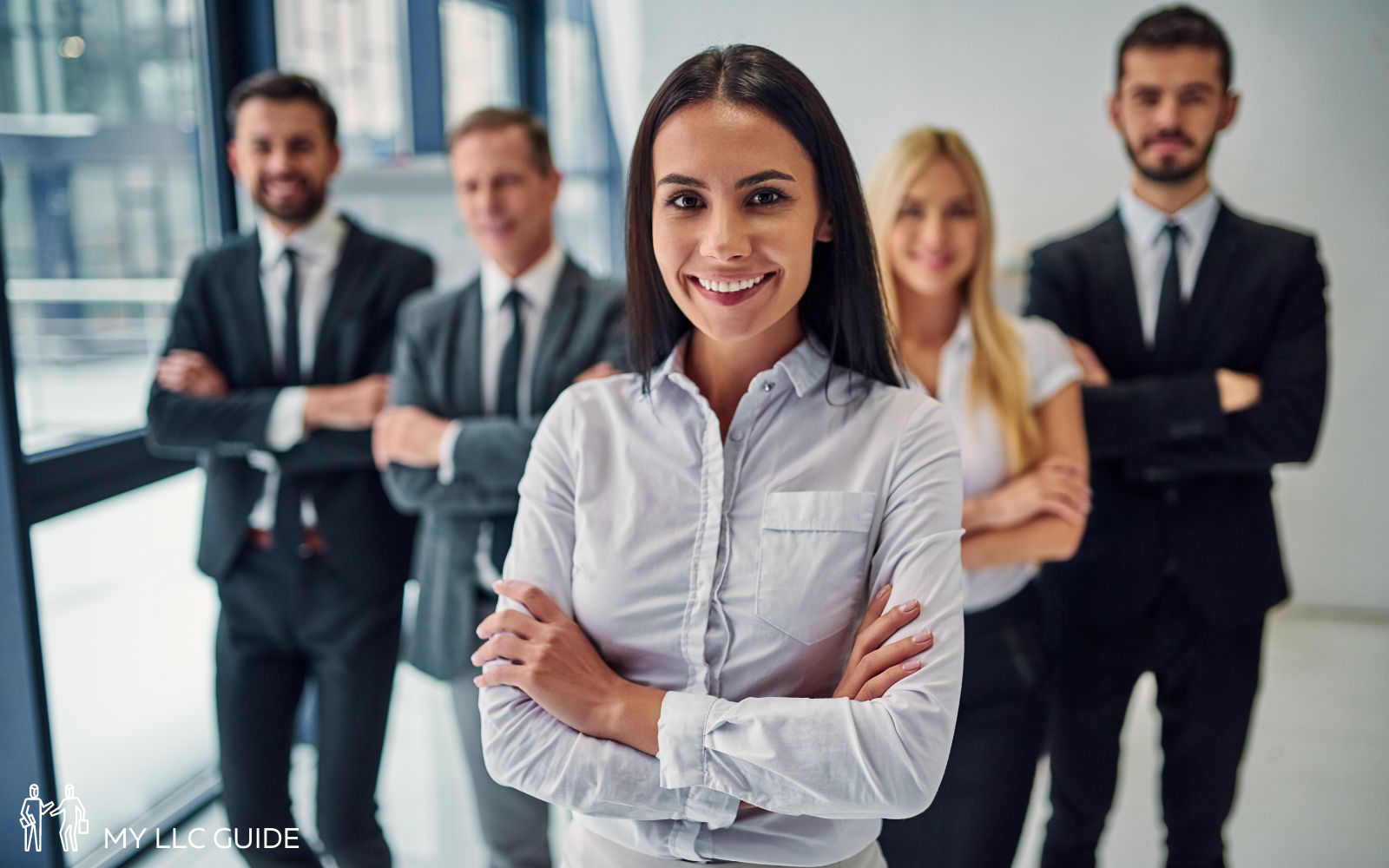 Articles of Organization for an LLC is a document used to form an LLC. It captures all the information needed to have your company officially registered at the state level. To form an LLC you must complete an LLC Articles of Organization, submit it to your local secretary of state, and pay a formation fee. Once the document is reviewed and approved your LLC becomes a legal entity.
---
LLC ARTICLES OF ORGANIZATION
What are Articles of Organization for an LLC? Articles of Organization capture all the important information the state needs to know about your company, including – company name, purpose of business, member details, management structure, and registered agent contact details.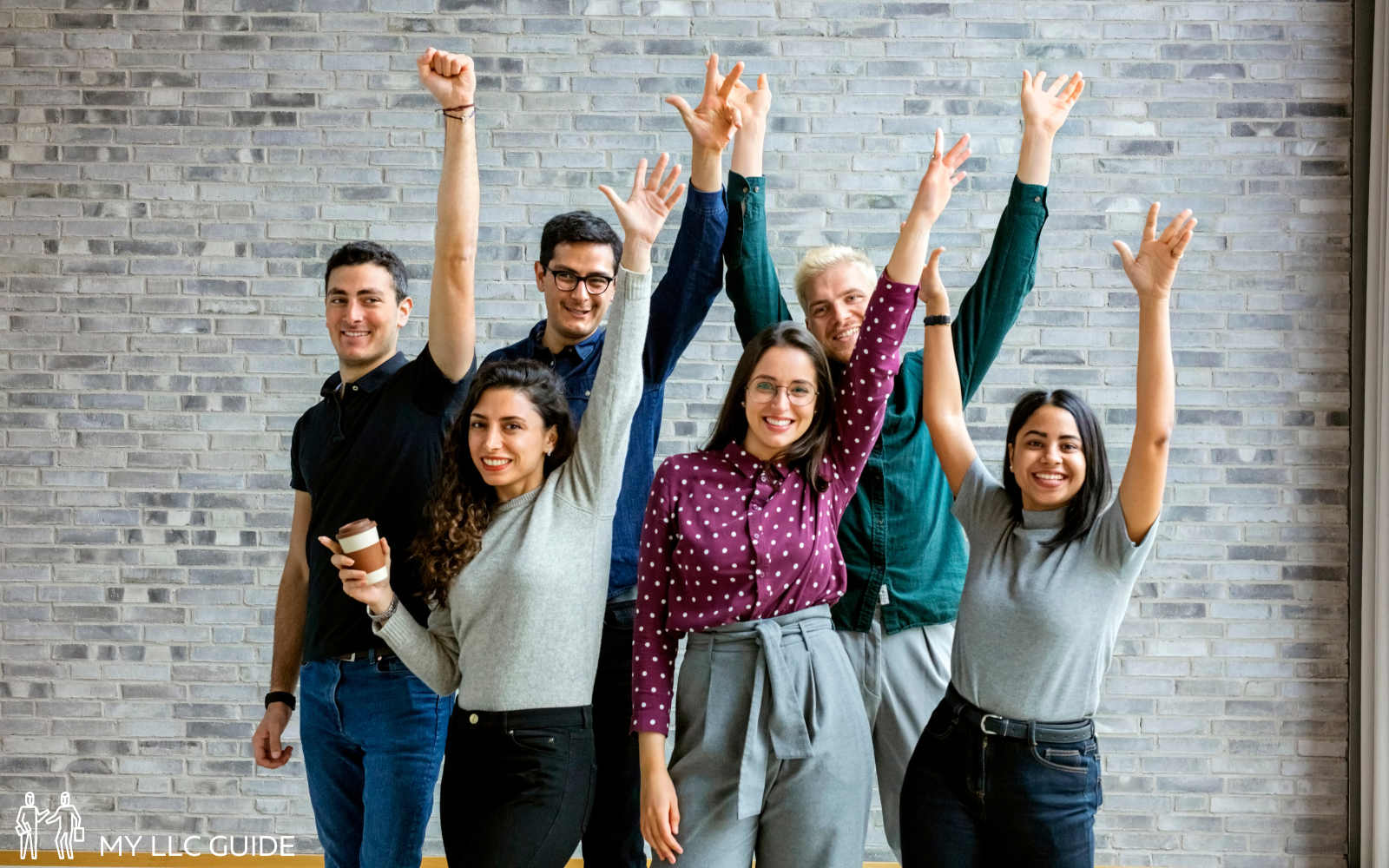 If you plan on forming an LLC you must create an Articles of Organization. The document is a requirement in all 50 states throughout the US. To form an LLC, complete an Articles of Organization, submit it to your local state authority, and pay the LLC formation fee. Many states provide an online form you can populate to help you navigate the process.
---
JUMP TO CONTENT
---
WHAT INFORMATION IS REQUIRED?
What information is required in an LLC Articles of Organization? To form an LLC you must complete an Articles of Organization document and file it with your secretary of state for review. The document captures all the basic information needed to officially form your LLC. Below we take you through the document and explain how to complete each section.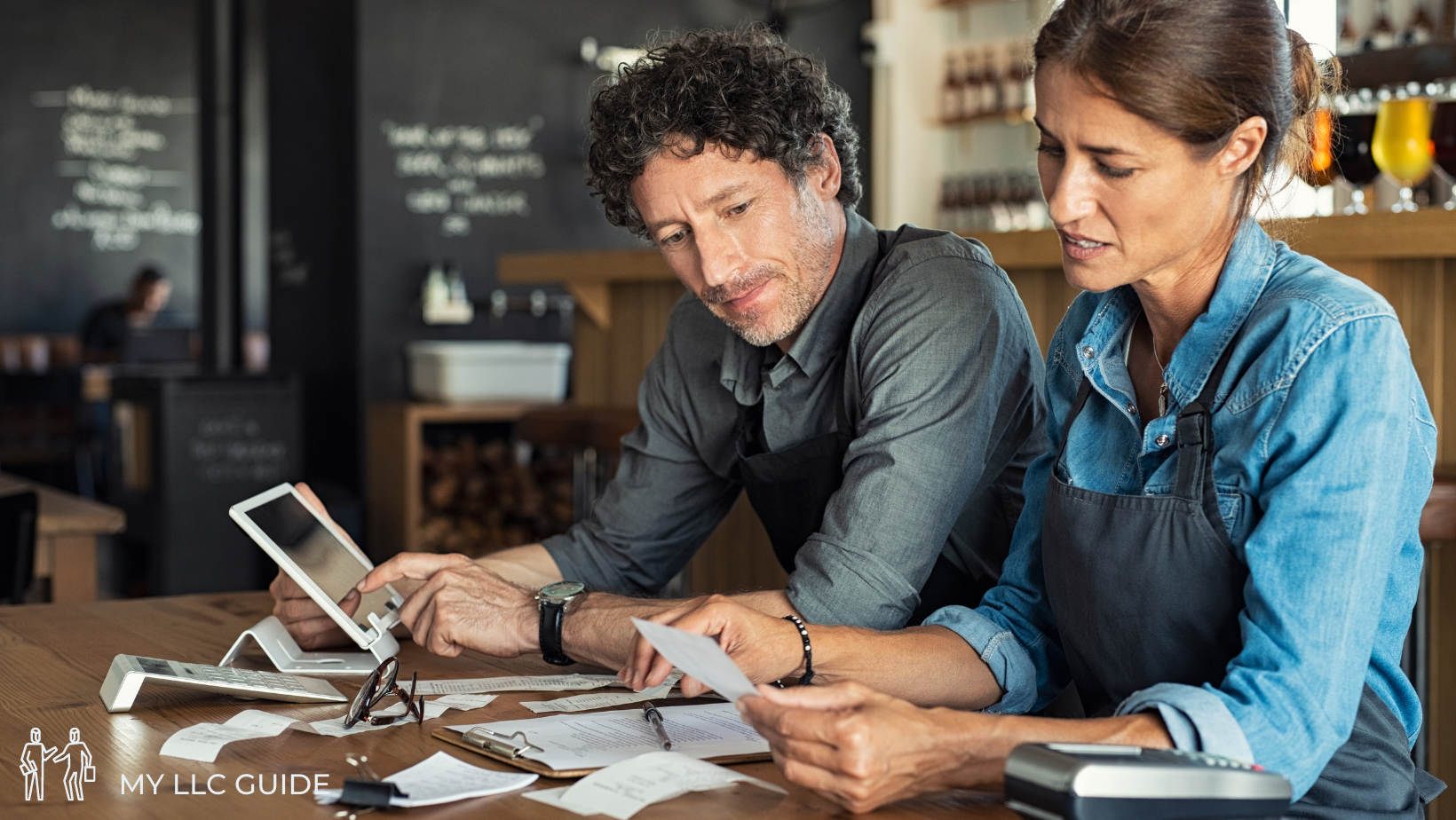 COMPANY NAME
The first piece of information you will have to capture in your LLC Articles of Organization is the name of the company. You'll need to choose a name that is not already in use and is not similar to an existing company.
Check your state rules to make sure you choose a name that's compliant with their naming regulations. You will have to use some form of LLC, L.L.C., or limited liability company identifier. And, most states have an online tool you can use to check if your preferred name is available.
PURPOSE OF BUSINESS
You will have to define your purpose of business. Some states allow a general declaration here, such as – "any and all business purposes for which an LLC may be organized". Other states require more specific details that define the specific nature of your business, for example – hardware and building supplies store.
LLC PRINCIPAL ADDRESS
You will have to declare the principal address of the LLC business. This is the location your business will be primarily located. If your business will operate outside the state you are registering in you will have to provide an in-state address. This must be a physical address and cannot be a PO box.
MAILING ADDRESS
If your preferred mailing address is different from your primary place of business you can provide a contact address here. This allows you to have mail sent to a premise other than the primary operating location of the company. Unlike your LLC principal address, your preferred mailing address can be a PO.
REGISTERED AGENT
You must provide the name and contact details of the registered agent for the LLC. A registered agent is a person or company that receives important legal documents on behalf of the LLC. You will be asked to provide both the name and physical street address of your agent. Some states refer to a registered agent as a statutory agent.
REGISTERED AGENT STATEMENT OF ACCEPTANCE
Depending on the state you are forming your LLC in, you may have to submit a statement of acceptance by your registered agent. This is a document that is signed by your agent of choice to confirm they accept the role of registered agent for the LLC. This assures the state that the agent is available to accept important legal documents on the company's behalf.
MANAGEMENT STRUCTURE
LLC Articles of Organization must define the management structure of the company. You can choose between a manager-managed or member-managed operating structure. A manager-managed structure involves the appointment of managers to run the company. And, a member-managed LLC is managed by its owners.
MEMBER & MANAGER INFORMATION
This section captures the names of the members and managers of the LLC. If the company is member-managed you can simply record the name of the members that will oversee day-to-day operations. Note, some states require the physical address of each member and manager.
INITIAL CONTRIBUTIONS
Some states require that initial contributions be captured in an LLC Articles of Organization. An initial contribution is the amount of money or assets each member has contributed to the formation of the company. Initial contributions are also detailed in the LLC Operating Agreement.
EFFECTIVE DATE
Effective date allows you to specify a date when you want the LLC to become effective. This feature comes into play if you don't want the company formation to take effect when you file your LLC Articles of Organization. If you need to delay the formation of your LLC you can use this field to select a future date.
DURATION OF LLC
Duration of LLC defines the lifespan of your company. Most LLCs form perpetually – they have no set dissolution date. However, some are formed with plans for dissolution on a specific date. If you plan to dissolve the company on a specific date you should record it here. This will define the time period of existence for your LLC.
LIABILITY STATEMENT
Many states include a section that allows company owners to affirm they are not personally liable for debts run up by the company. Forming an LLC creates a corporate veil that separates company assets from those of its owners. This affords protection to LLC members and shields their personal assets from lawsuits taken against the LLC.
SIGNATURE OF ORGANIZER
Finally, the very last section of an LLC Articles of Organization is the signature of the organizer. This is the signature of the individual that completes and submits the document to state authorities.
---
HOW TO FILE LLC ARTICLES OF ORGANIZATION
Once you have completed your articles of organization you must file them with your local Secretary of State. The procedure for filing an Articles of Organization document varies from state to state. You'll need to review the process for your particular state and follow the guidelines. See the steps below for how to submit your filing.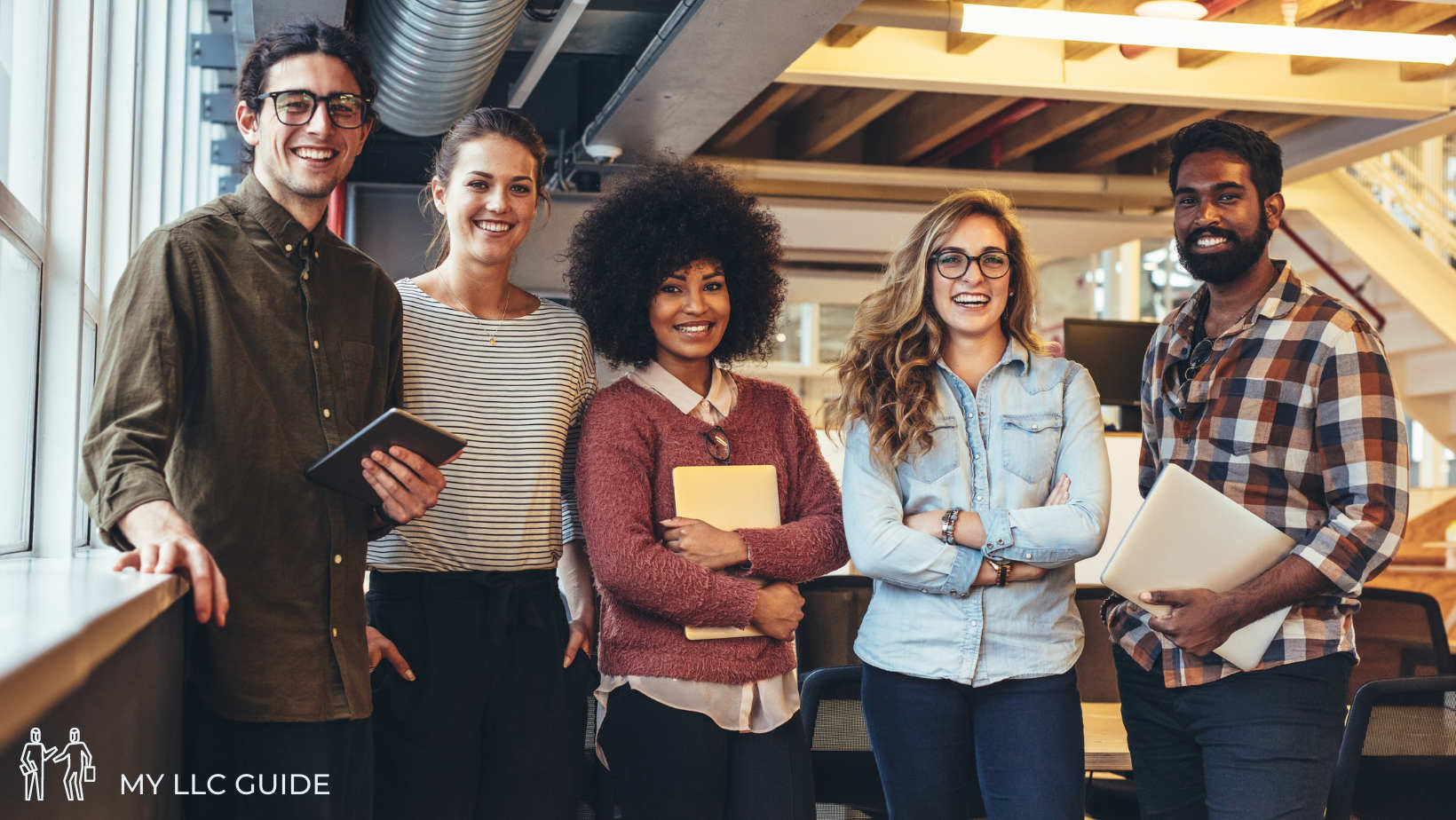 You'll also have to pay a formation fee. All states require the payment of a fee when forming an LLC. The fee varies from one state to the next but ranges from $40 to $500. Check out our full guide over here – Cost of Forming an LLC for a state-by-state breakdown.
REVIEW THE REQUIREMENTS FOR YOUR STATE
The first thing you should do is head over to the website of your local Secretary of State. Most states have an Articles of Organization form you can download. Here you'll find all the information you need about how to file your Articles of Organization.
Make a note of all the requirements you will have to meet. And, determine how the document can be submitted. Options include online filing via editable pdf and submissions via physical mail.
GATHER THE INFORMATION YOU NEED
Now that you know what you need, begin gathering your information. You can use the guide above to help you navigate each information field. Our advice is to make sure you have everything you need before you begin filling out your form. This way, completing your Articles of Organization will be a walk in the park.
COMPLETE YOUR ARTICLES OF ORGANIZATION
The next step in filing your application involves the completion of your Articles of Organization document. Assuming you've methodically worked your way through the process you should have everything you need to complete the document – without encountering any hiccups. Make sure you complete all required fields and sign and date the document as the organizer.
SUBMIT YOUR FILING & PAY THE FEE
Finally, head back over to your Secretary of State website and submit your form electronically – if your state allows electronic submission. You will have to pay your formation fee at this point. If your state does not process applications electronically you will have to submit them via physical mail.
Your Secretary of State will review your application and either approve or reject the formation of your LLC. Bear in mind it can take several weeks to process an LLC Articles of Organization and receive a response. If you need a quicker turn around you should explore the possibility of an expedited review – often available at an additional cost.
---
WHAT HAPPENS AFTER FILING?
Once you have successfully filed your Articles of Organization and your LLC has been formed – what next? What happens after filing? Now that you have closed out the submission of your LLC documents and the company has been formed you should turn your attention to the tasks below.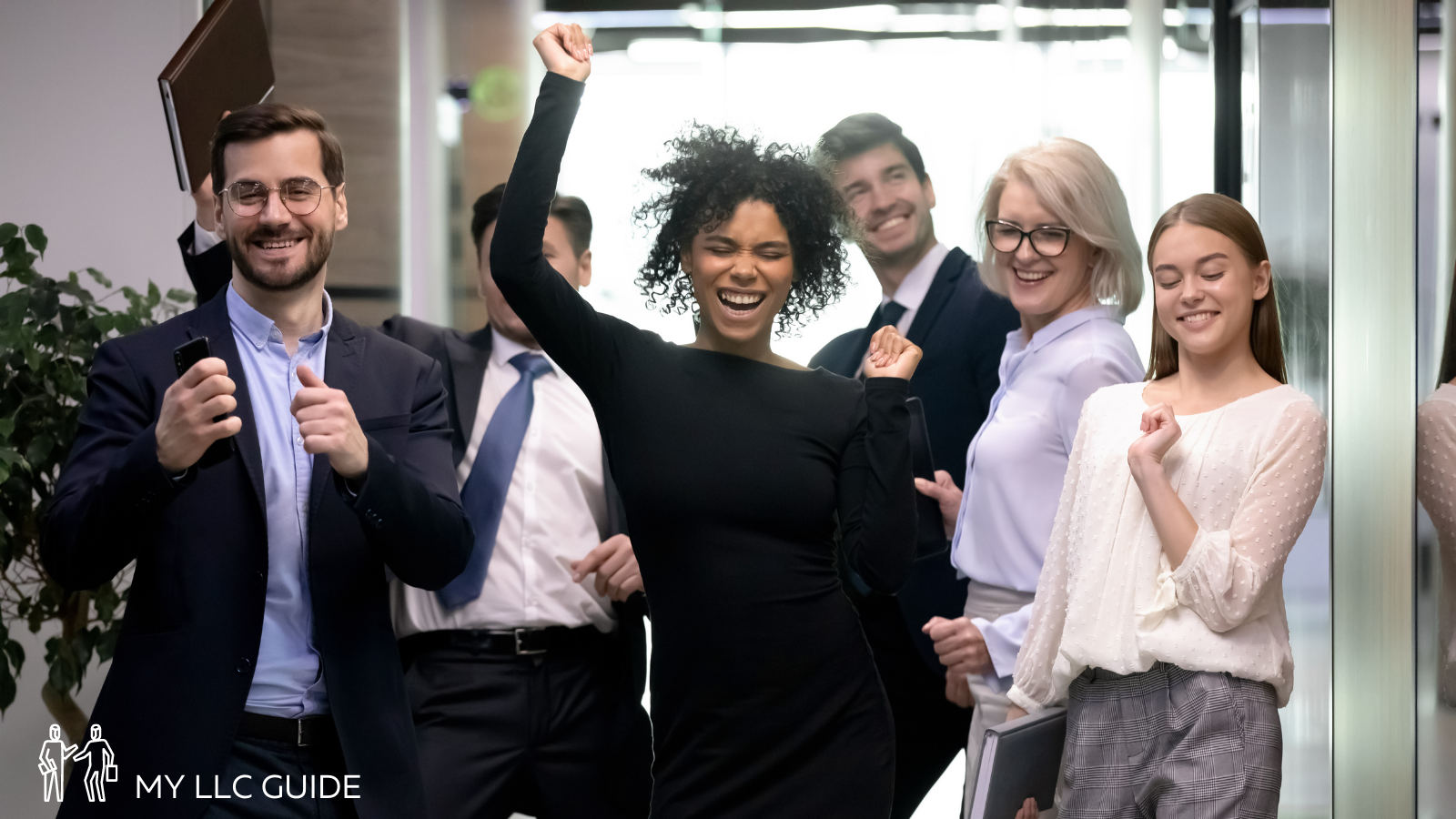 CREATE AN OPERATING AGREEMENT
When you form an LLC – you should create an Operating Agreement. The document is not a legal requirement in most states but it is good practice to write one. And, get it in place from the very outset of company formation.
An Operating Agreement defines the roles and responsibilities of all LLC members. It details how the company will be managed, how profits and losses will be distributed, and most importantly ensures all owners are on the same page.
The document should be signed by all LLC members – at which point it becomes a legally binding contract. Operating Agreements help prevent conflict between members and can be used as a tool for resolution if a dispute arises. For more see What Is an LLC Operating Agreement.
GET YOUR COMPANY EIN
An EIN is a nine-digit employer identification number. You'll need an EIN to open a bank account for your LLC, file a business tax return, and obtain business licenses. EINs are available for free from the IRS. They are sometimes referred to as a federal tax identification number or federal employer identification number. For more see EIN for LLC.
OPEN AN LLC BANK ACCOUNT
Once you receive your EIN, you should proceed to open a business bank account for your LLC. A business account allows you to separate your company and personal finances and comes with a range of benefits, see below.
Protects Limited Liability
Access to Business Loans
Simplifies Financial Reporting
Simplifies Tax Returns
Professional Public Image
For more see – Opening an LLC Bank Account.
GET YOUR BUSINESS LICENSES
Finally, you should secure all business licenses and permits required to run the LLC in your location of business. The licenses you require will depend on the nature of your business and the state and county your LLC is located. Bear in mind license requirements apply at a local and federal level. For more information and to see what business licenses your company requires, read Business Licenses for LLC.
---
FREQUENTLY ASKED QUESTIONS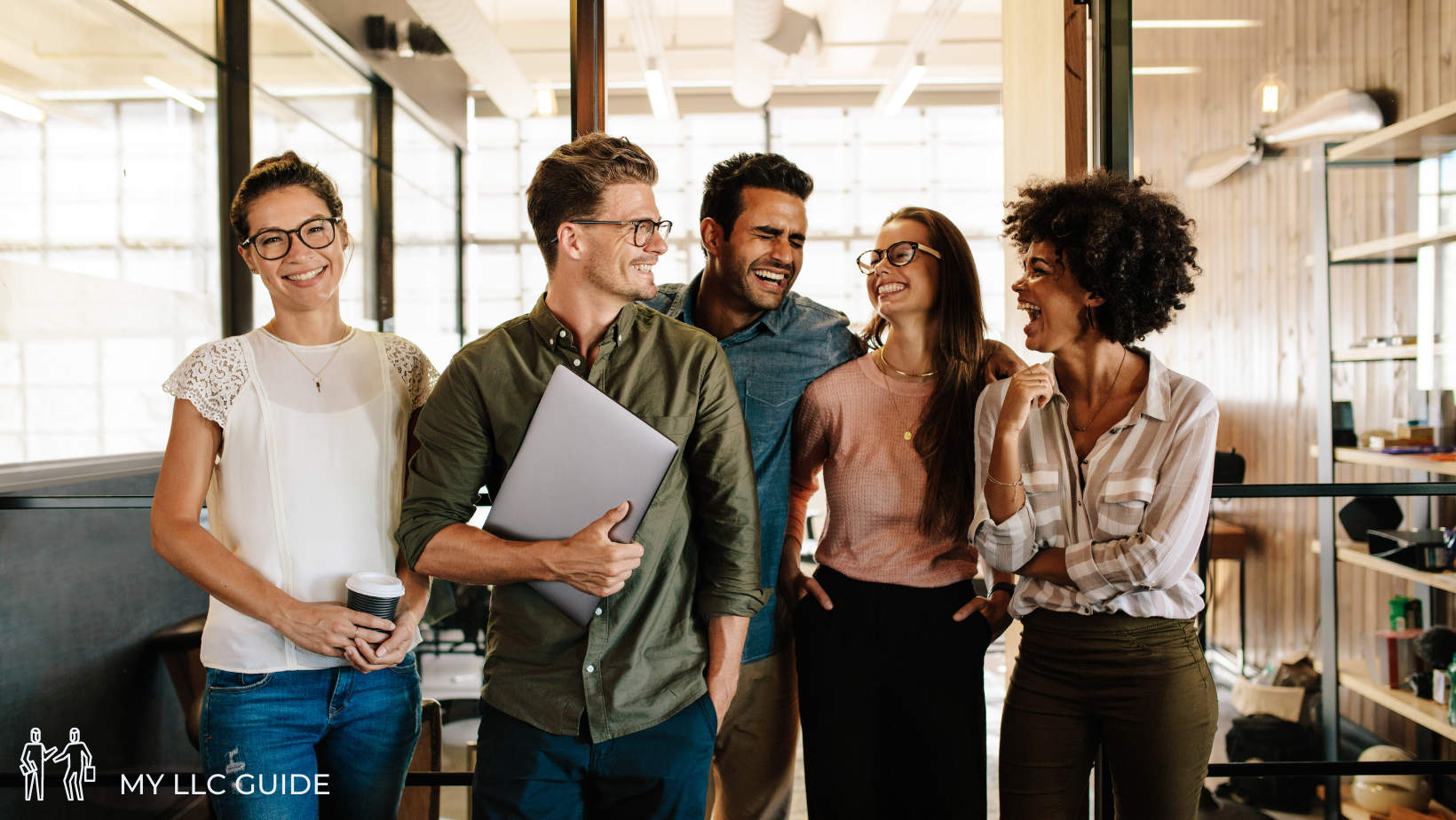 Below is a round-up of the questions we get asked most frequently when covering what is Articles of Organization for an LLC.
WHY DO YOU NEED ARTICLES OF ORGANIZATION?
Now that we've covered what are articles of organization for an LLC, let's take a look at why you need them. Every LLC must produce and file an Articles of Organization with their state authority – usually the secretary of state. You cannot form an LLC without creating an Articles of Organization.
Once you file the document with your state authority it will be reviewed. Your application will then be either approved or rejected. If your application is approved, your LLC becomes legally formed. You cannot form an LLC without Articles of Organization.
HOW TO WRITE AN ARTICLES OF ORGANIZATION
Most states provide a form on their websites that you can fill out to complete your Articles of Organization. The form will be an editable pdf and you can usually submit it electronically when you are complete. Here's a summary of what you'll be asked to provide – information required for an Articles of Organization.
DO YOU NEED AN ATTORNEY FOR LLC ARTICLES OF ORGANIZATION?
No, you do not need an attorney for LLC Articles of Organization. You can create and file the document yourself. Some people choose to hire an attorney to help guide them through the process but it is not a requirement.
DOES YOUR LLC NEED AN ARTICLES OF ORGANIZATION?
Yes, your LLC needs an Articles of Organization. You cannot form an LLC without creating and filing an Articles of Organization document. All fifty states require the submission and approval of this document to form an LLC.
ARE ARTICLES OF ORGANIZATION THE SAME AS A BUSINESS LICENSE?
No, Articles of Organization are not the same as a business license. You will have to apply for a business license separately once your company is formed. For more see LLC Business Licenses.
ARE ARTICLES OF ORGANIZATION PLACED ON PUBLIC RECORD?
Yes, Articles of Organization are placed on public record once they are filed with your state authority. The information you provide in the document is available to the public. You should take care to avoid revealing any sensitive private information when completing your LLC Articles of Organization.
---
RELATED
---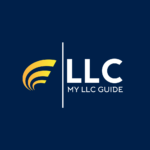 Editor in Chief
Jason is editor in chief at My LLC Guide. He holds a wealth of business management experience and has been advising companies on business formation issues for many years. Jason specializes in resource planning management, staff utilization, and productivity consulting.
He has worked predominantly in the west coast area where he graduated from the Marshall Business School at the University of South California. When he's not working in his business advisory role, Jason likes to climb on his Indian Scout motorbike and enjoy the open road.