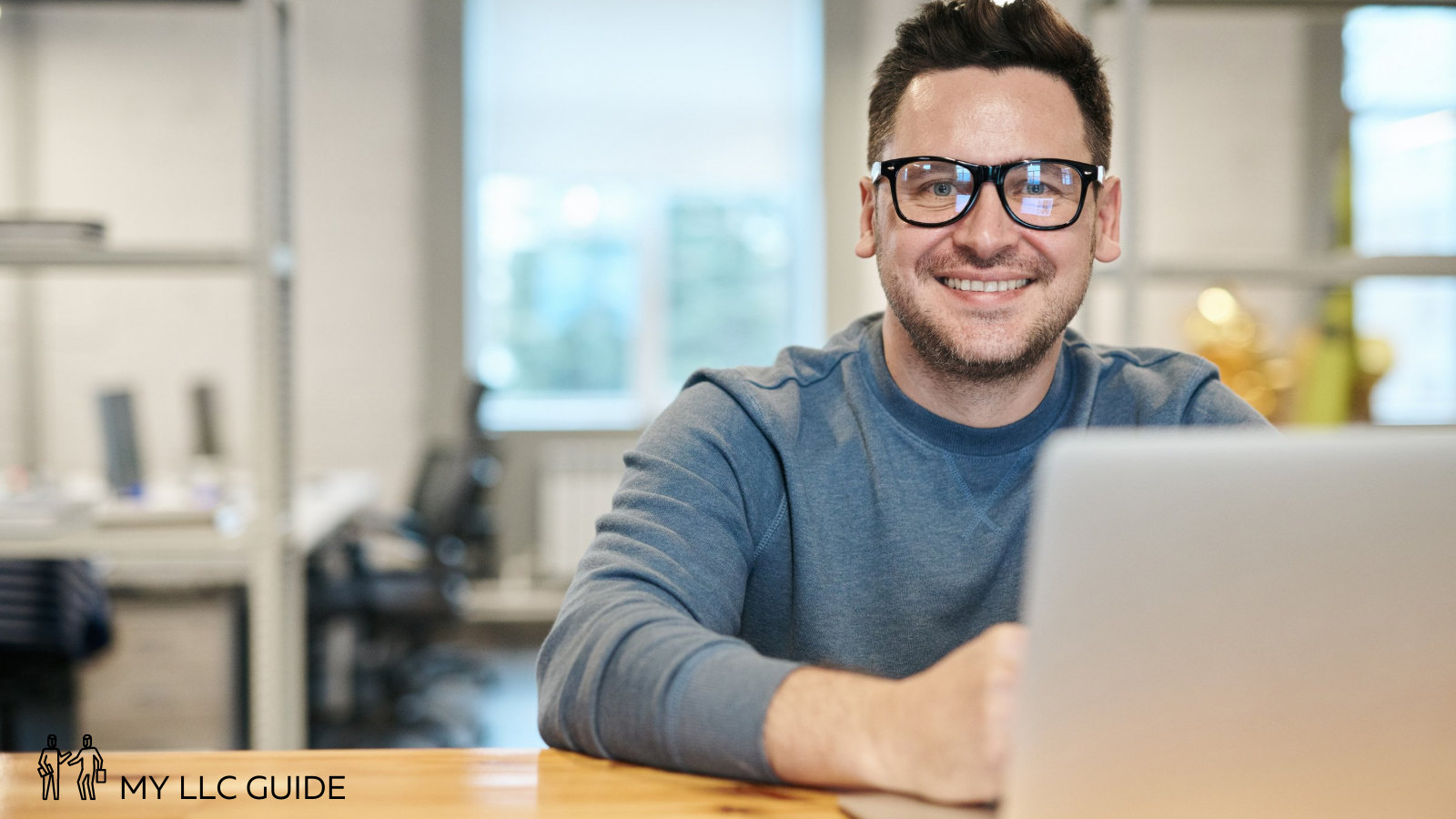 Are you a business owner and looking to open a business bank account for your LLC? It's a straightforward process.  Check out our six-step guide below. We'll walk you through everything you need to know about opening an LLC bank account.
---
HOW TO OPEN AN LLC BANK ACCOUNT
Choosing the right bank account for your LLC is a crucial step in ensuring the long-term financial stability of your company. Opening a separate account for your business is a legal requirement if you wish to uphold your limited liability protection.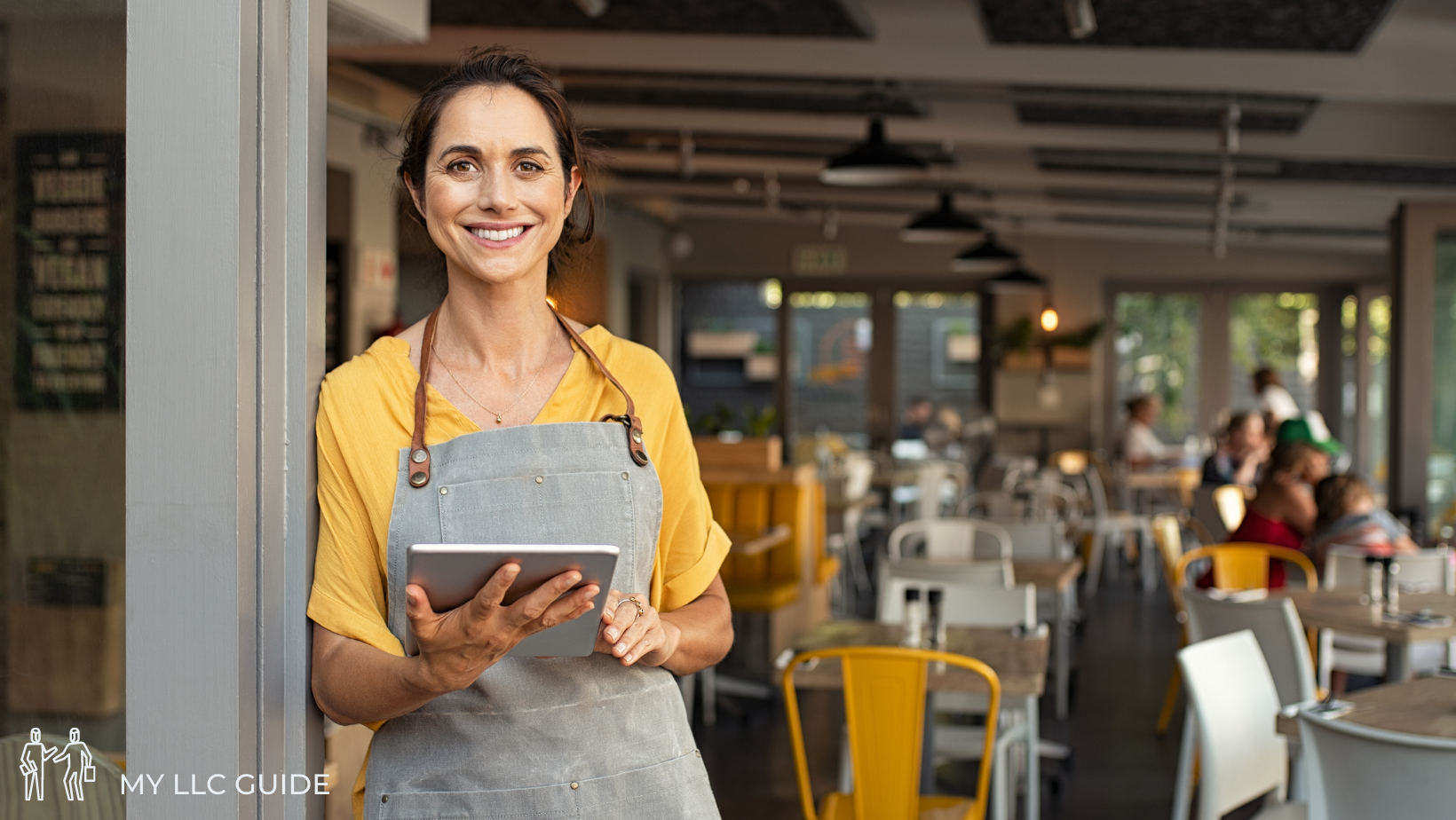 It also comes with a whole range of benefits that will bolster your company's financial well-being and simplify tax returns and financial reporting. Opening a business bank account for an LLC can be broken down into six simple steps. Here's how it's done, see below.
---
6 STEPS TO OPENING AN LLC BANK ACCOUNT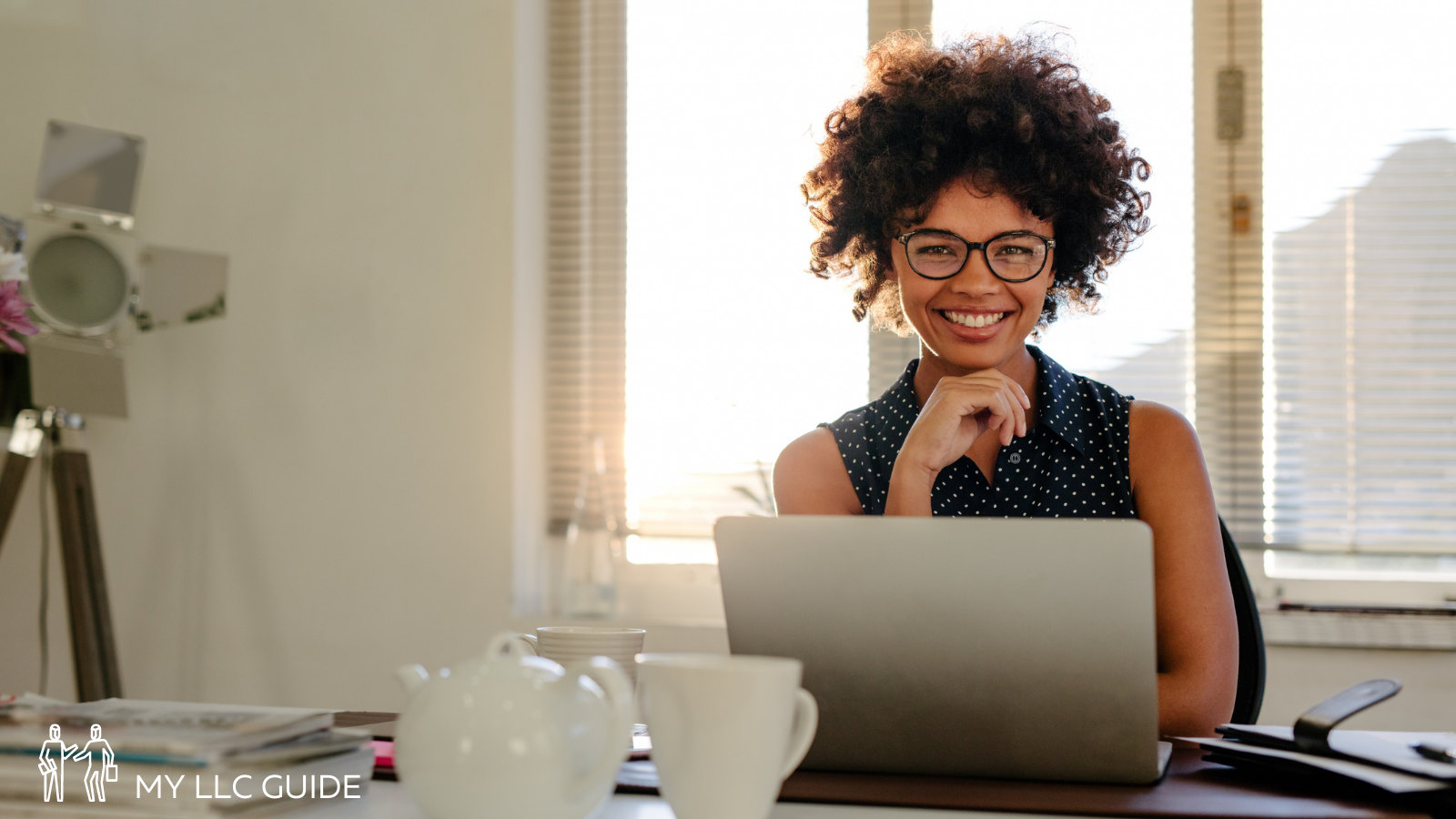 1: FORM AN LLC
If you haven't yet formed your LLC – you'll need to complete this process first. You will not be able to open a bank account for an LLC until the company has been officially formed. The process of forming an LLC varies from state to state.
You'll need to complete some paperwork, submit an Articles of Organization report, and pay a fee. If you need some help getting your company set up, check out the Best LLC Formation Companies.
---
2: CHOOSE A BANK
Next up, you need to choose a bank for your LLC account. There's no one-size-fits-all when it comes to bank business accounts so you'll have to spend some time weighing up the pros and cons of several banks before choosing one that best suits your needs. There are a range of factors at play when it comes to finding the best bank for you – see below for the points you should consider.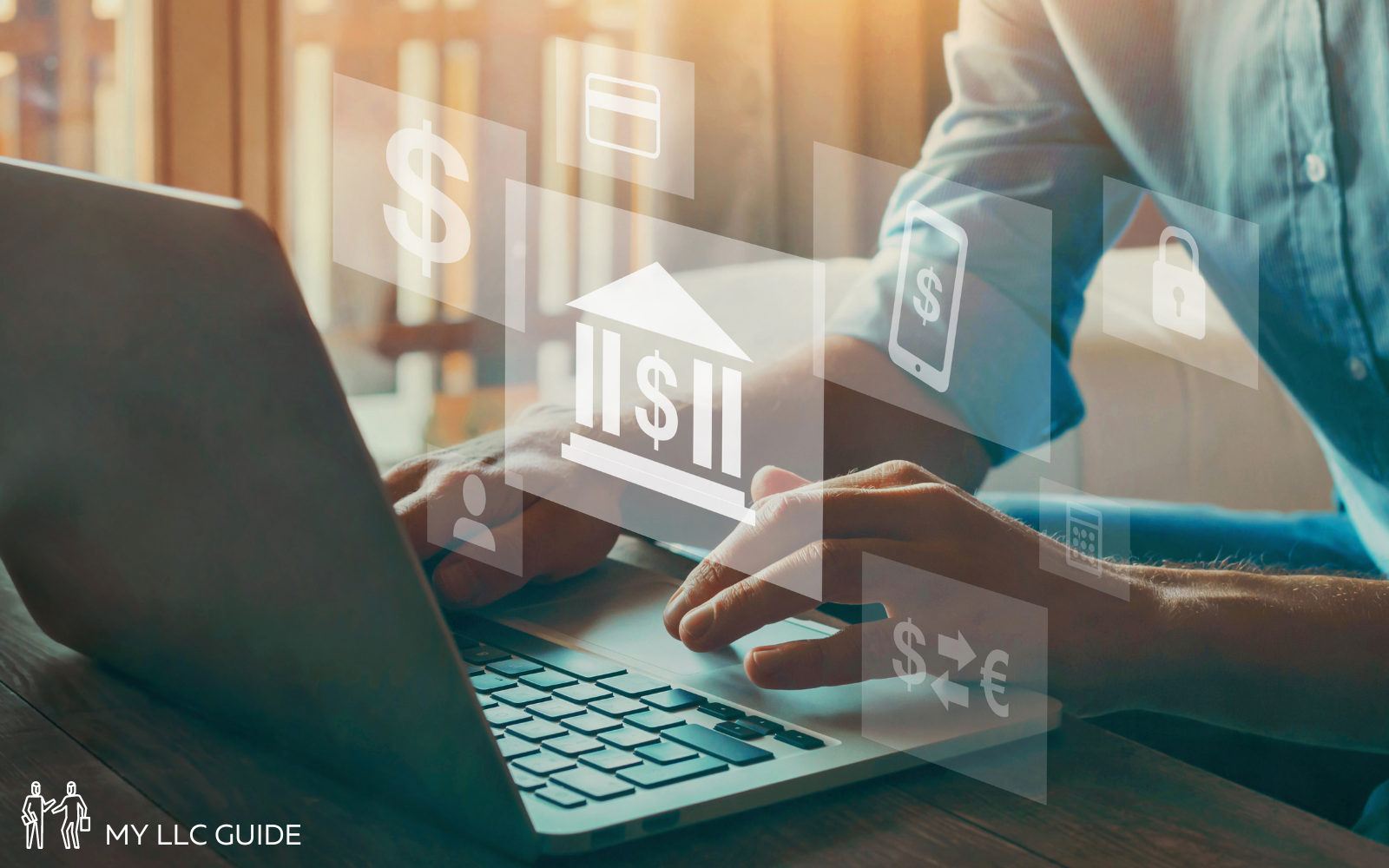 YOUR REQUIREMENTS
The first thing to consider when choosing a bank for your LLC is your requirements. What services do you need from your business account? Will you need access to a brick and mortar premises to perform transactions in person or are you comfortable using an online bank?
Services, support, and fees vary from one bank to the next. Evaluating one against the other can be difficult. The best approach is to make a list of your banking requirements and compare these against the services on offer to see how potential banking accounts stack up.
Many banks provide the best of both worlds – a local physical bank you can visit and an online tool to manage your account. Also, consider rules on transaction limits. Does the bank limit the number of transactions that can be processed each month and how does this stack up against your requirements?
AVAILABLE SERVICES
Additional banking services you should look out for that may be of interest to the running of your LLC are merchant services, a business credit card, business loan availability, and mobile banking apps.
BUSINESS CREDIT CARD
Does your LLC need a business credit card? If so, choose a bank account that offers this service. Company credit cards make it easy for companies to process payments quickly. They can also be used to access short-term cash advances.
MERCHANT SERVICES
In addition to using a business credit card for your LLC, you'll need to consider access to merchant services. Merchant services facilitate the receipt of payment via debit or credit card. If this is something your company needs, you'll need to choose a bank that provides merchant services.
Does your bank of choice offer merchant services that will allow your LLC to process payment? You can engage a third-party company to provide merchant services if your bank cannot support these payments. However, it will be much easier and save time if you can process these payments using a single account.
OVERDRAFT PROTECTION
Will the company need a bank account that offers overdraft protection? Overdraft protection is a service that allows an account to make a payment even if it is overdrawn. If there are insufficient funds in your account to cover a transaction the bank will step in and cover the shortfall. To set up overdraft protection you will have to specify a covering account that will be used to repay the shortfall.
CHECK SERVICES
Do you need an account that allows you to write checks to make payments? Although many people prefer to use a credit or debit card – many companies still prefer to issue checks. If you plan on writing checks to pay suppliers and cover expenses, look out for a bank that provides this service.
ACCESS TO BUSINESS LOANS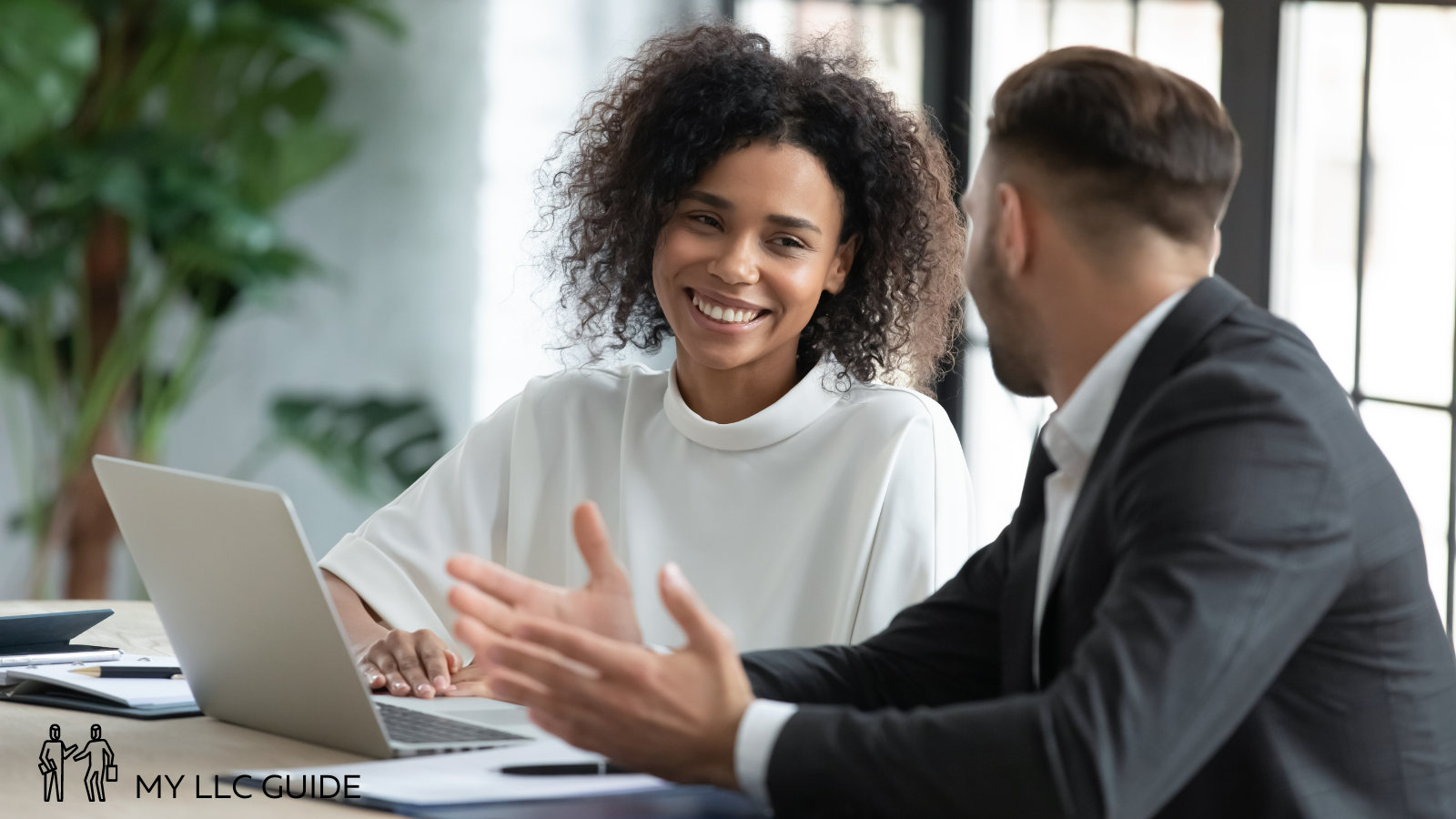 You'll need to determine upfront if establishing a line of credit or accessing a small business loan will be permitted with your bank of choice. If this is something you anticipate your LLC will need in the future – you'll need to ensure this facility will be available once you create your account.
MOBILE BANKING APPS
Mobile banking apps are apps that allow you to manage your business bank account on your phone. The majority of the big banks across the US have rolled out mobile apps that can be used to process all your day-to-day banking requirements. They have the advantage of allowing you to access and manage your account from any location at any time.
FEE STRUCTURE
When Opening an LLC bank account you should pay close attention to the fee structure. The fee structures for business bank accounts have very different terms and conditions compared to personal accounts.
You may be able to waive fees if you maintain a certain minimum deposit or by crossing a certain threshold in monthly deposits. Our advice is to shop around, examine the fee structure of different accounts, and see which ones will work for you.
PHYSICAL LOCATION
Does the bank have a physical location within easy access? If you are a business that takes in significant volumes of cash you're going to need to visit a bricks and mortar premises to deposit your cash takings.
Similarly, if you are someone who prefers to perform transactions face-to-face and in person, you'll want to choose a bank in close proximity to your business location. Bear in mind, many online banks do not offer any physical banking facilities. And, this means they do not accept cash deposits.
FDIC FUND PROTECTION
Is the bank FDIC insured?  FDIC stands for Federal Deposit Insurance Corporation. FDIC provides fund protection for deposits made in financial institutions. It covers all types of deposits made in banks and includes business bank accounts. Before opening an account check to see if your bank of interest is FDIC insured.
INTRODUCTORY OFFERS & REWARDS PROGRAMS
Does the bank advertise a special introductory offer? Many banks attract new business by offering some kind of incentive to attract potential customers. This includes introductory offers and rewards programs. It's a competitive market and banks are competing against each other for your business bank account.
Regular introductory offers include reduced fees or cash bonuses for maintaining a minimum deposit for a set period. And, typical rewards include discounted loans for business customers. If a special offer or reward is not advertised – get in touch and ask them what incentives they offer for LLC bank accounts.
---
3: MAKE CONTACT
Once you've chosen your preferred bank the next thing you should do is get in touch. Make contact by telephone or email and express your interest in opening an LLC bank account. Ask to be put in touch with the team that handles the formation of new accounts.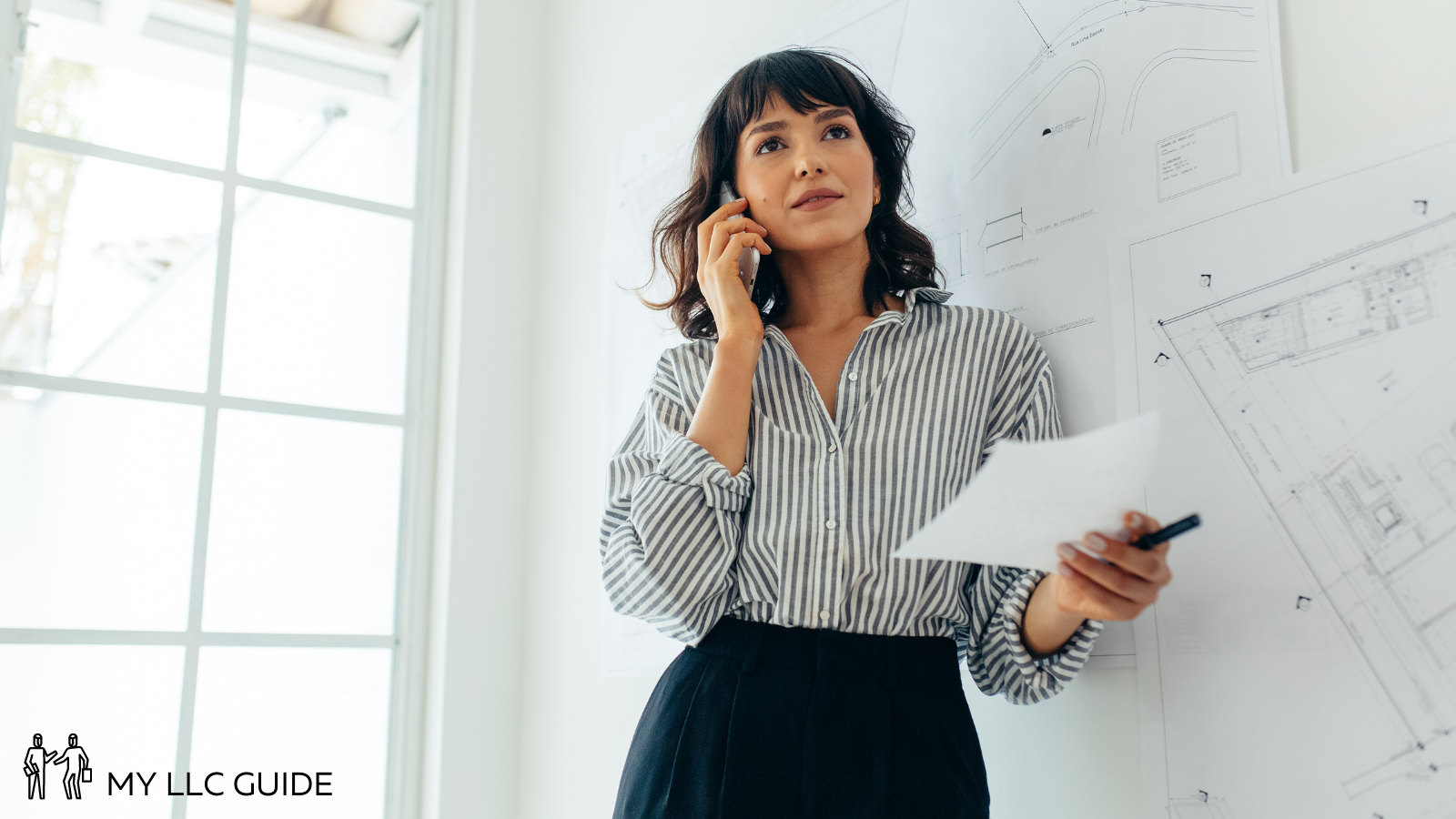 This is your opportunity to establish exactly what documents and details will be required to create the account. You should also use this time to clarify any outstanding queries you may have regarding fees and the general operation of the account. See below for a list of topics that need to be clarified at this point.
Documentation – What documents are required?
Further Details – What further details will be needed?
LLC Members – What members need to be present to open the account?
Fee Structure – Establish clarity on how the fees will be applied.
Initial Deposit – Is an initial deposit required to activate the account?
Minimum Balance – Is there a requirement for a minimum monthly balance?
---
4: GATHER YOUR DOCUMENTATION
Now that you have established exactly what you need to get your account opened – it's time to start gathering your documents and company details. At a minimum, you will need to present your LLC Articles of Organization and Certificate of Formation that have been approved and rubber-stamped by the state authority.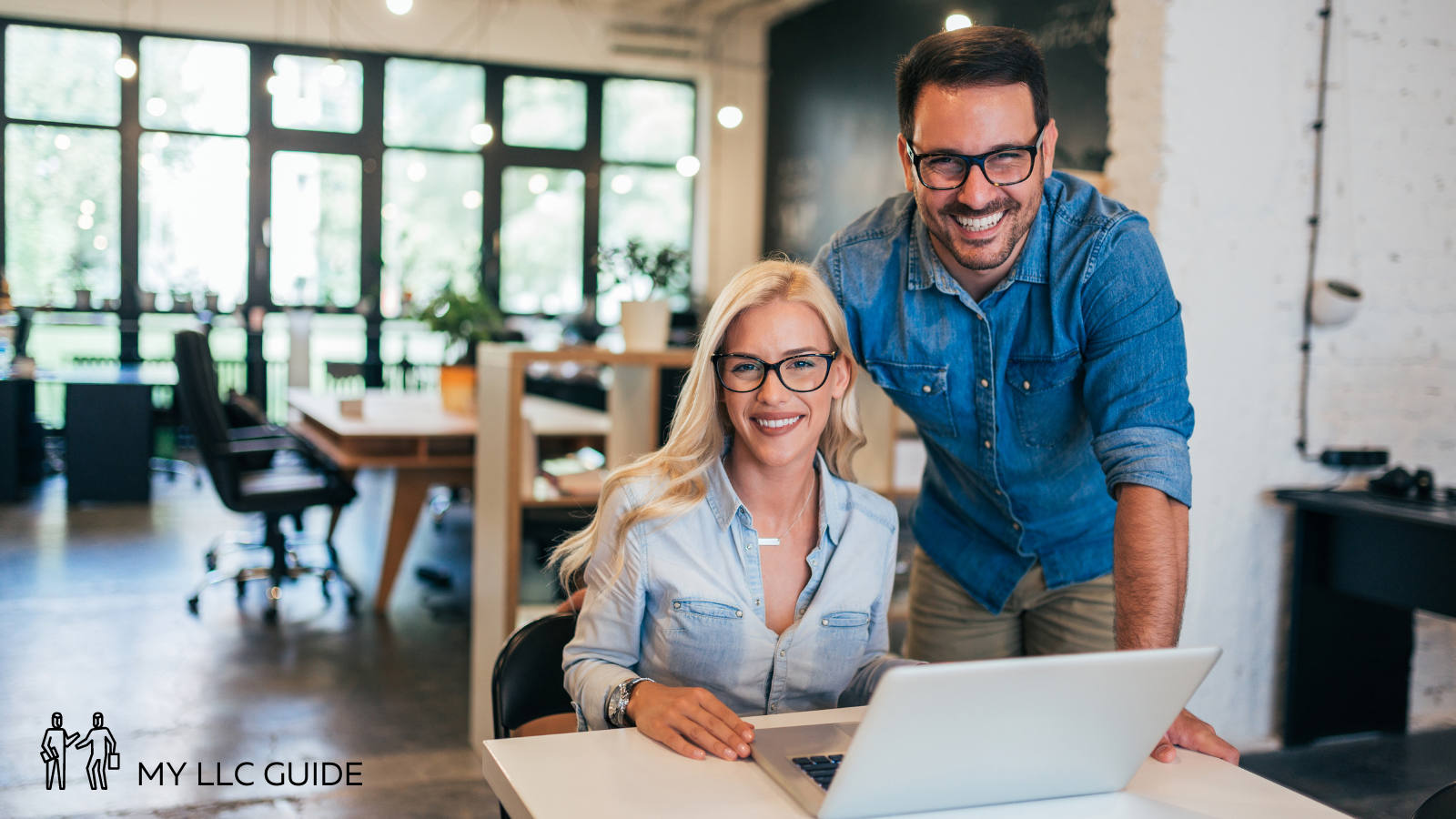 ARTICLES OF ORGANIZATION
A company's articles of organization document contains all the information needed to form an LLC. It includes the company name, names and addresses of LLC members, ownership and management structure, purpose of business, and registered agent details.
CERTIFICATE OF FORMATION
A formation certificate shows that the formation of the company has been formally approved by state authorities. Your bank will want to see this document to prove the LLC formation has been rubber-stamped.
Other information that may be requested includes your LLC Operating Agreement, EIN Number, and DBA certificate if applicable, see below.
Operating Agreement – An operating agreement is a formal contract between LLC members that formally defines how the company is owned and managed.
EIN – An Employer Identification Number (EIN) is a federal tax number assigned to the company.
DBA Certificate – If your company is operating under a fictitious name you will have to submit a Doing Business As (DBA) certificate.
---
5: APPLY TO OPEN A BUSINESS ACCOUNT
Once you have gathered all the documents and information needed you can go ahead and apply to open your LLC bank account. Assuming you have taken care of all the requirements in the previous steps – opening the account will be a simple process.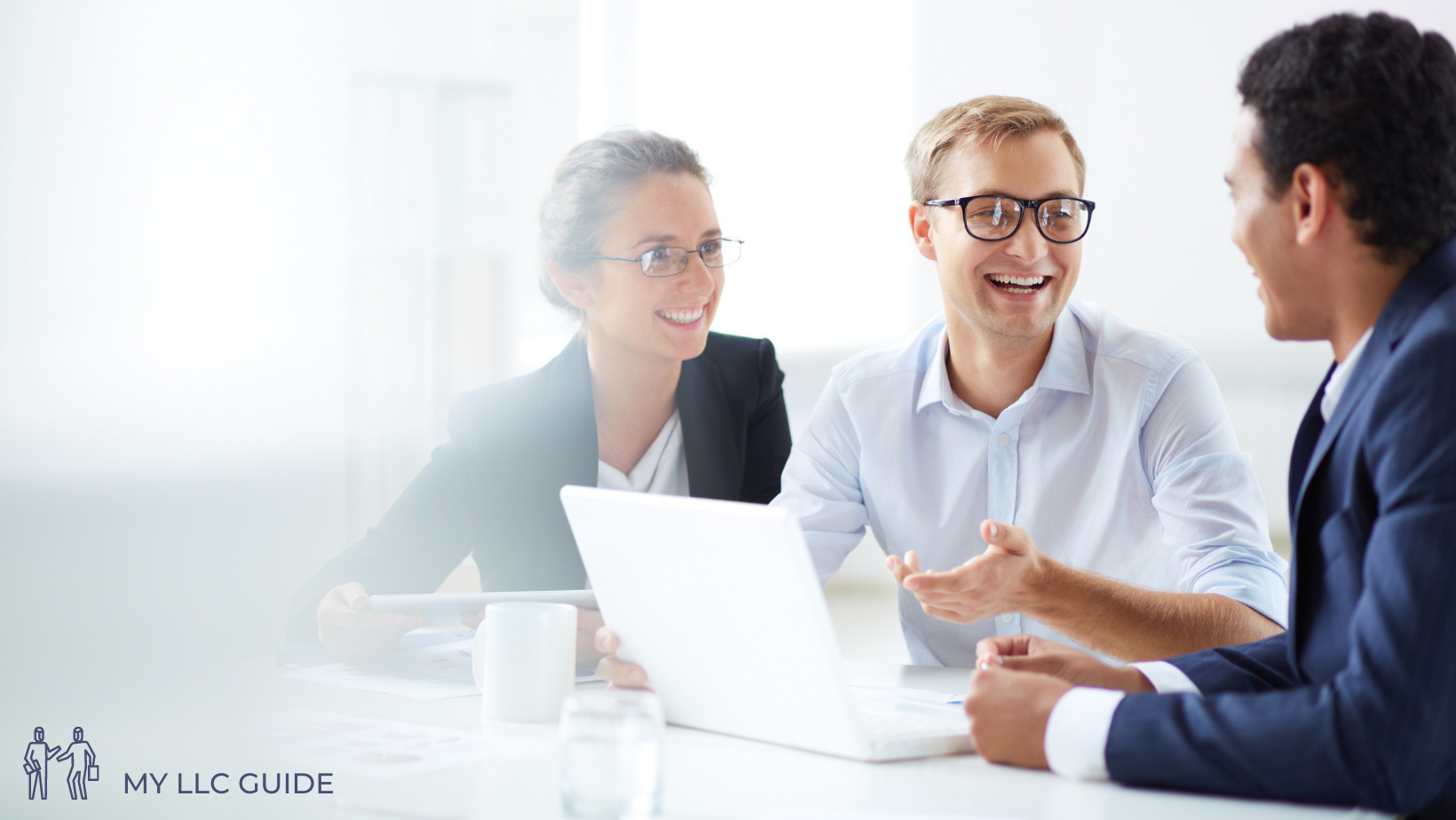 Most banks allow you the option of applying online or by calling in and completing the process in person. However, some banks require online applicants to complete the application process by calling to the bank in person or by contacting a banker over the phone. When your application is approved you may be required to deposit funds to activate the account, see below.
---
6: FUND THE ACCOUNT
Once your LLC bank account has been opened you'll have to lodge funds in the account. Some banks require an initial deposit to activate the account. You can make a deposit via dropping in and lodging cash or a check. Or, you can transfer funds electronically by making a wire transfer – also known as a bank or credit transfer.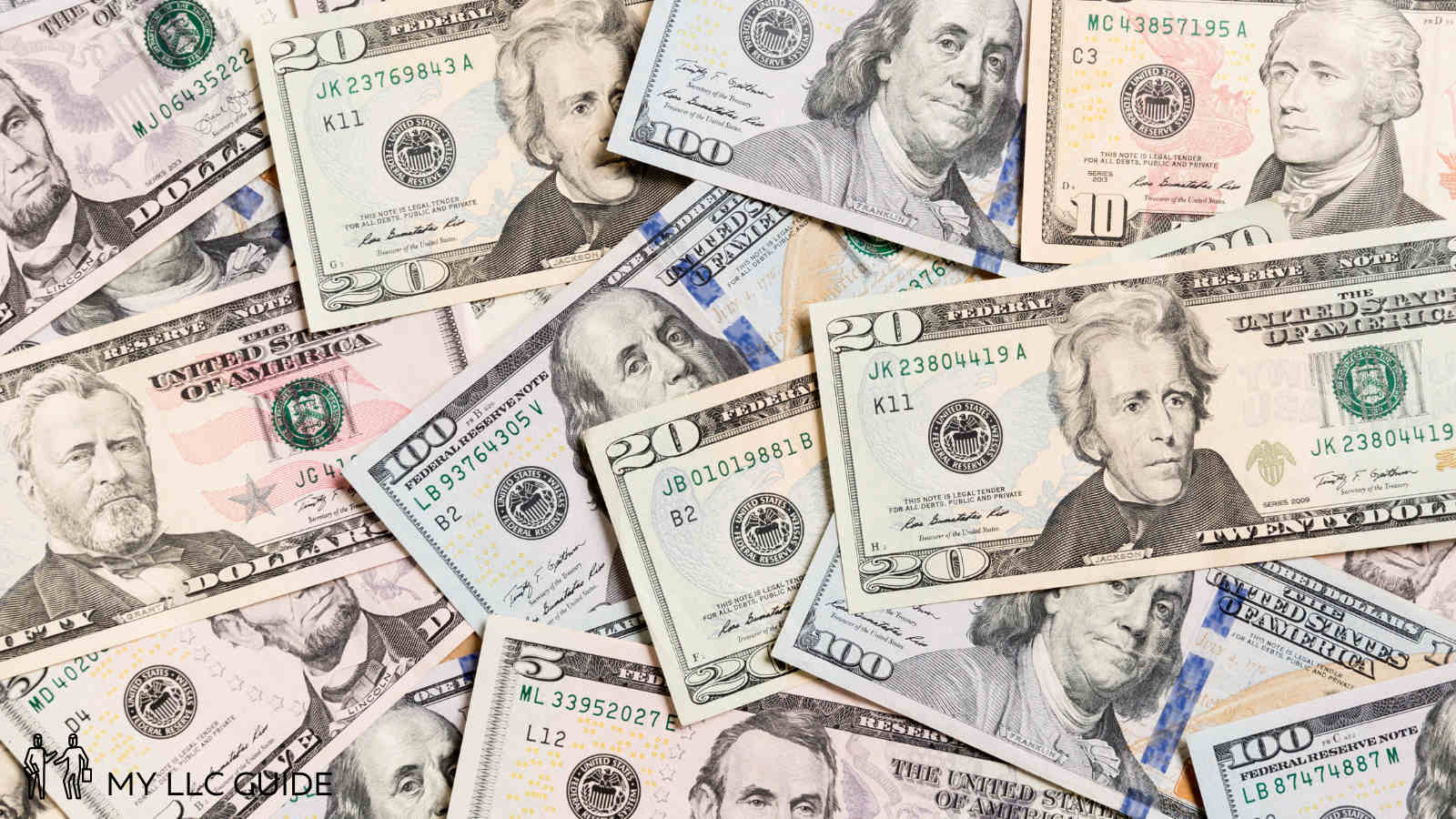 Now your business account is up and running and ready to go. Next, we'll take you through why you need to open a bank account for your LLC and offer some tips to help guide you through the process.
---
WHY DOES AN LLC NEED A BANK ACCOUNT?
If you form an LLC you should open a business bank account right away. Aside from a wide range of practical benefits, there is a legal requirement to separate company and personal finances if you wish to protect the limited liability protection cover of an LLC.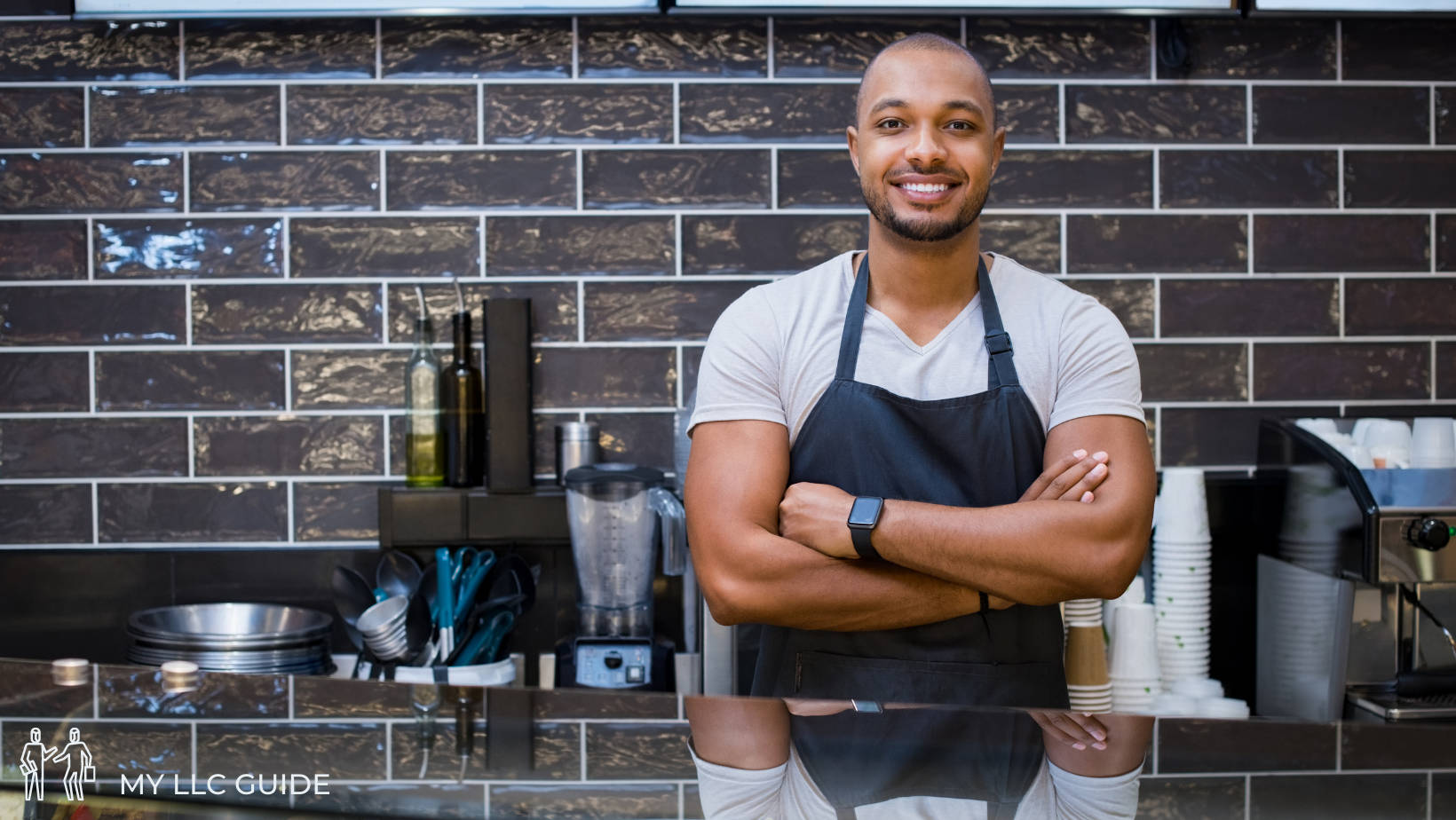 LIMITED LIABILITY PROTECTION
Operating a separate business bank account is a legal requirement if you want to safeguard the limited liability protection of an LLC. Company and personal finances must be completely separated and cannot be comingled at any time.
If you do not establish a business bank account and fail to draw a clear line of separation between the two – you could lose your liability protection in a court of law if proceedings are ever brought against you. This is perhaps the most important reason for opening a bank account for an LLC.
SIMPLIFIES TAX RETURNS & FINANCIAL REPORTING
Using a business bank account to manage your company's finances keeps your LLC and personal finances completely separate. This pays dividends when the time comes to calculate your company's tax liability or create financial reports.
Your business bank account can be easily used to determine all company income and expenditures. It also simplifies the process of generating income and expenditure reports, tracking company expenses, record keeping, and avoiding a potential audit.
PROFESSIONAL IMAGE
By using a company bank account to make and receive payments your LLC will project a much more professional image. A company that holds a bank account in its name commands more respect and trust than one that uses a member's personal bank account.
BUSINESS LOANS
By operating a business bank account and maintaining it in good standing your company will establish trust with your bank. This will boost the LLC's chances of securing a business loan in the future should your company need one.
---
RELATED
---
ABOUT THE AUTHOR