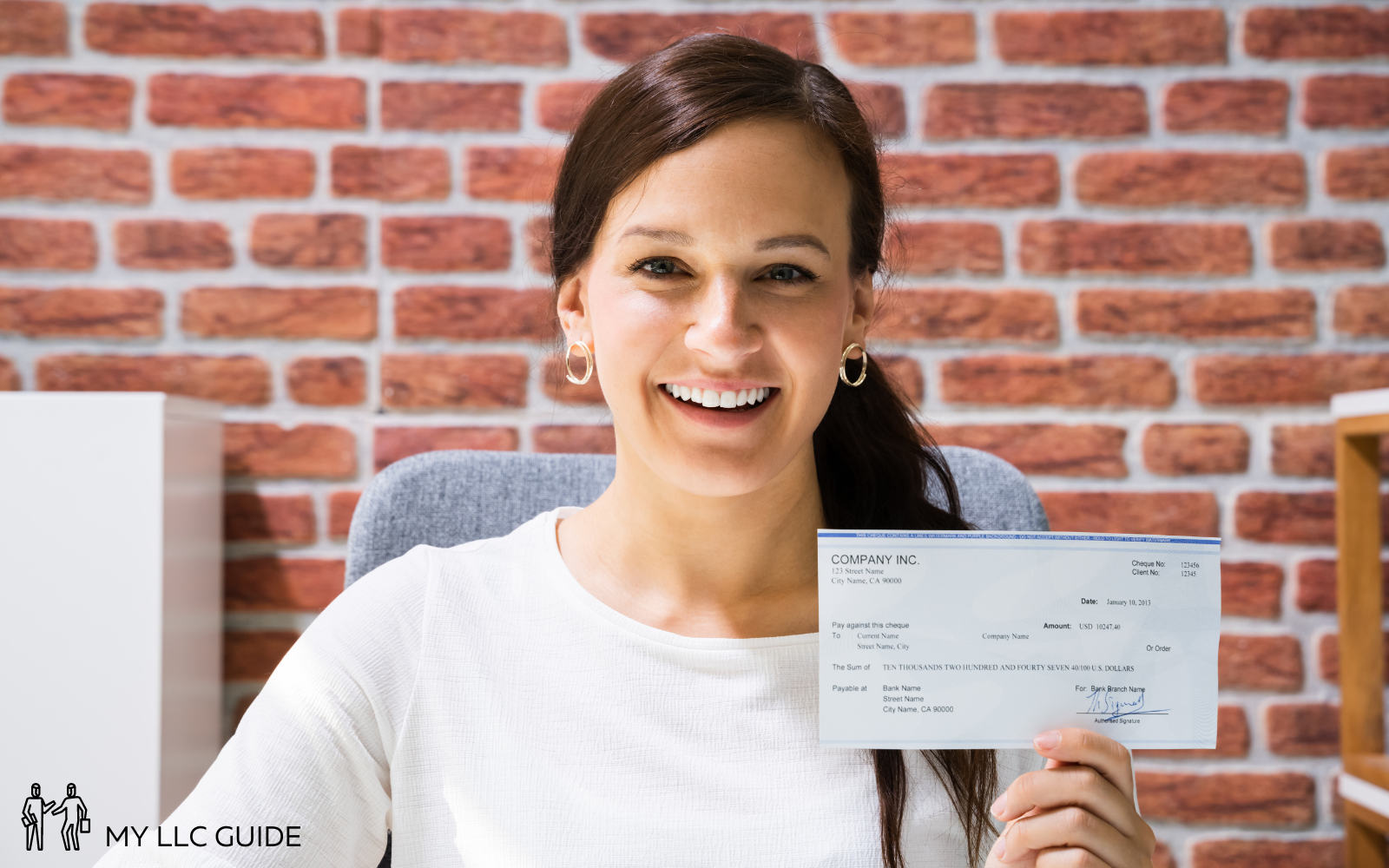 A laser check is a check that is printed using a laser printer. They come in sheets of paper that can be fed directly into regular laser printers. They are sometimes referred to as laser printed checks or computer checks. Software is used to design the static layout and design of the check.  And, the checks are then printed using a standard laser printer on high security check paper.  You can also print the individual details for each check – such as the name of the payee, date, and amount of money.

They are used by businesses to print checks in-house rather than ordering them from a printing company. Laser checks give a business control and flexibility and allow them to generate checks as and when they are needed. Accounting software packages are often used to populate the check details and customize the layout – such as branding, company logos, and signatures.
---
WHAT IS A LASER CHECK?
But, what is a laser check? How do they work? And, what are the advantages? This article covers everything you need to know about laser checks and how to use them. By understanding how laser checks work and the advantages they offer you can make an informed decision as to whether they are a good option for your business.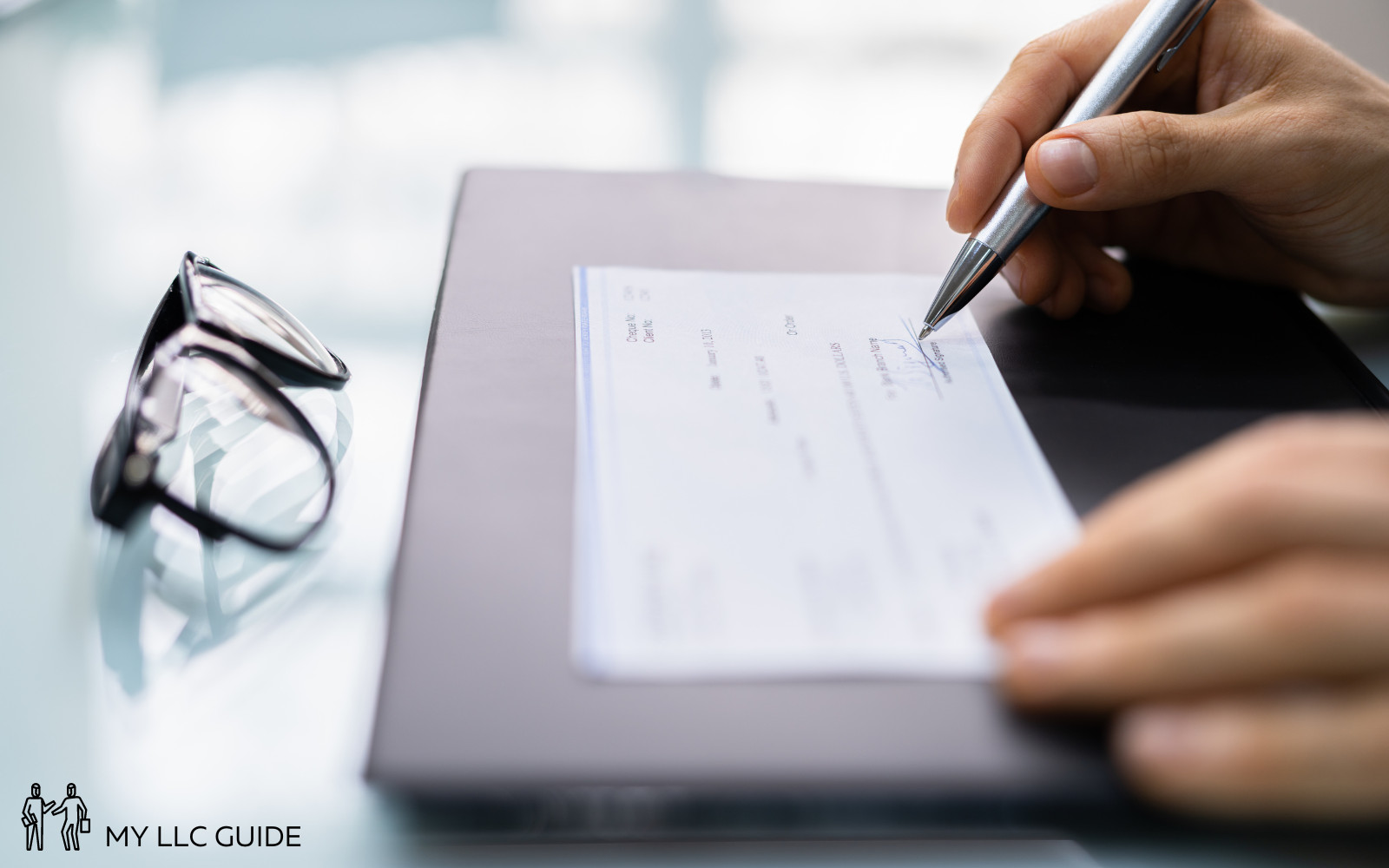 Laser checks allow business owners to save time and money by taking control of their check printing activities. They can also be more secure than ordering checks from a printing company as they can incorporate additional security features such as watermarks, holograms, and heat-sensitive images. And, high security laser checks combine the most effective security measures and help protect businesses from fraud and money loss.
---
ARE THEY RIGHT FOR YOUR BUSINESS?
In the modern digital era, businesses strive to reduce costs and increase efficiencies. Streamlining processes and eliminating inefficiencies can give you an edge over your competitors. And, one of the simplest ways of boosting performance is to introduce the use of laser checks for your business's financial transactions.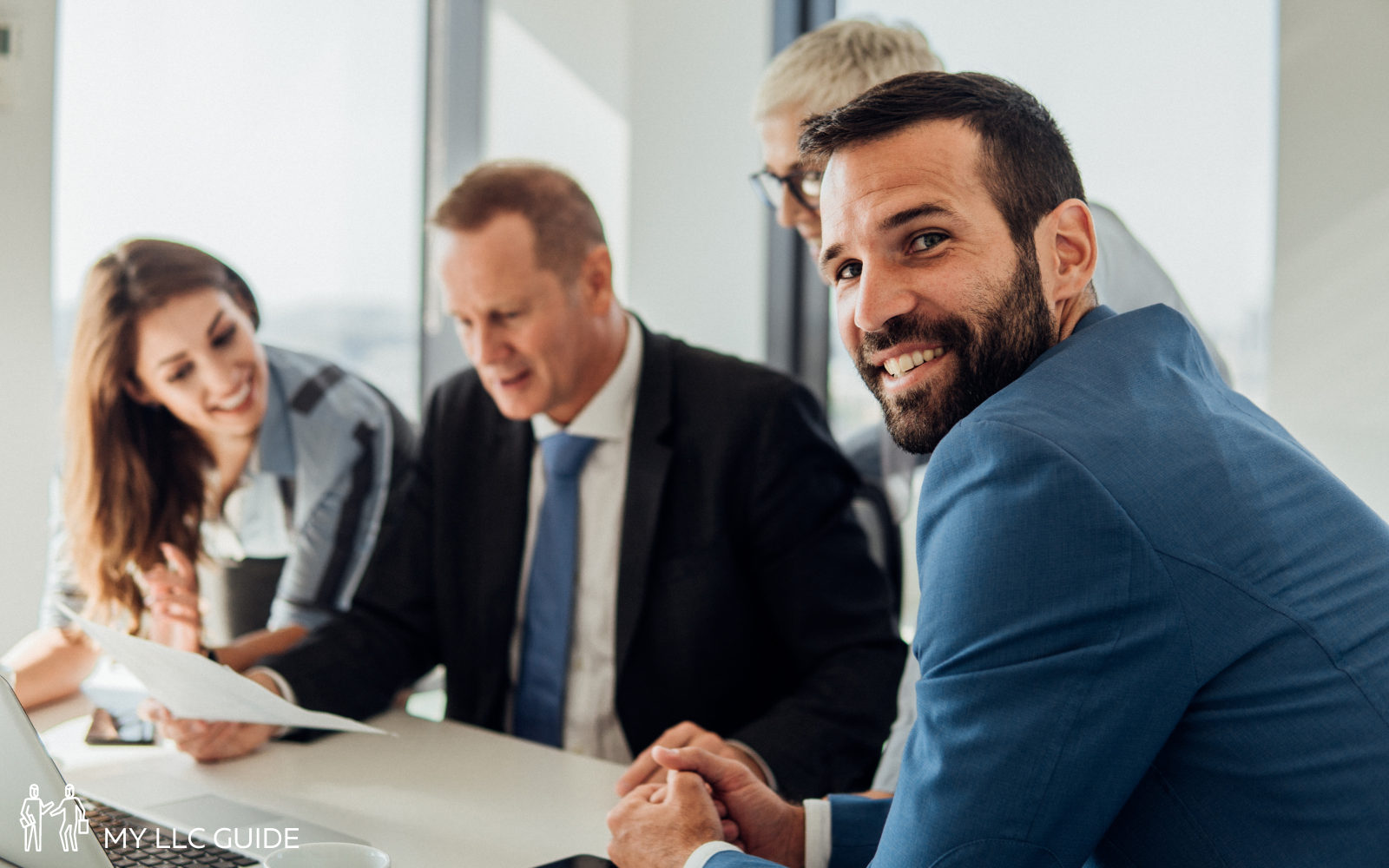 Every business is unique. And, when weighing up the pros and cons of laser checks you need to consider the specific needs and circumstances of your business operation. If you run a company that issues few checks – the cost savings may not justify the costs involved in investing in a laser printer, laser checks, and the time spent adapting to a new system. However, if you produce a large volume of checks, then the cost savings will be significant.
---
HOW DOES A LASER CHECK WORK?
Laser checks are printed on high security check paper using a standard laser printer. You don't have to invest in a special type of laser printer or toner ink to print laser checks. Printing laser checks is a simple process and can be set up in minutes by following a few simple steps. And, they can save you a lot of money depending on the size of your business and the volume of checks you write.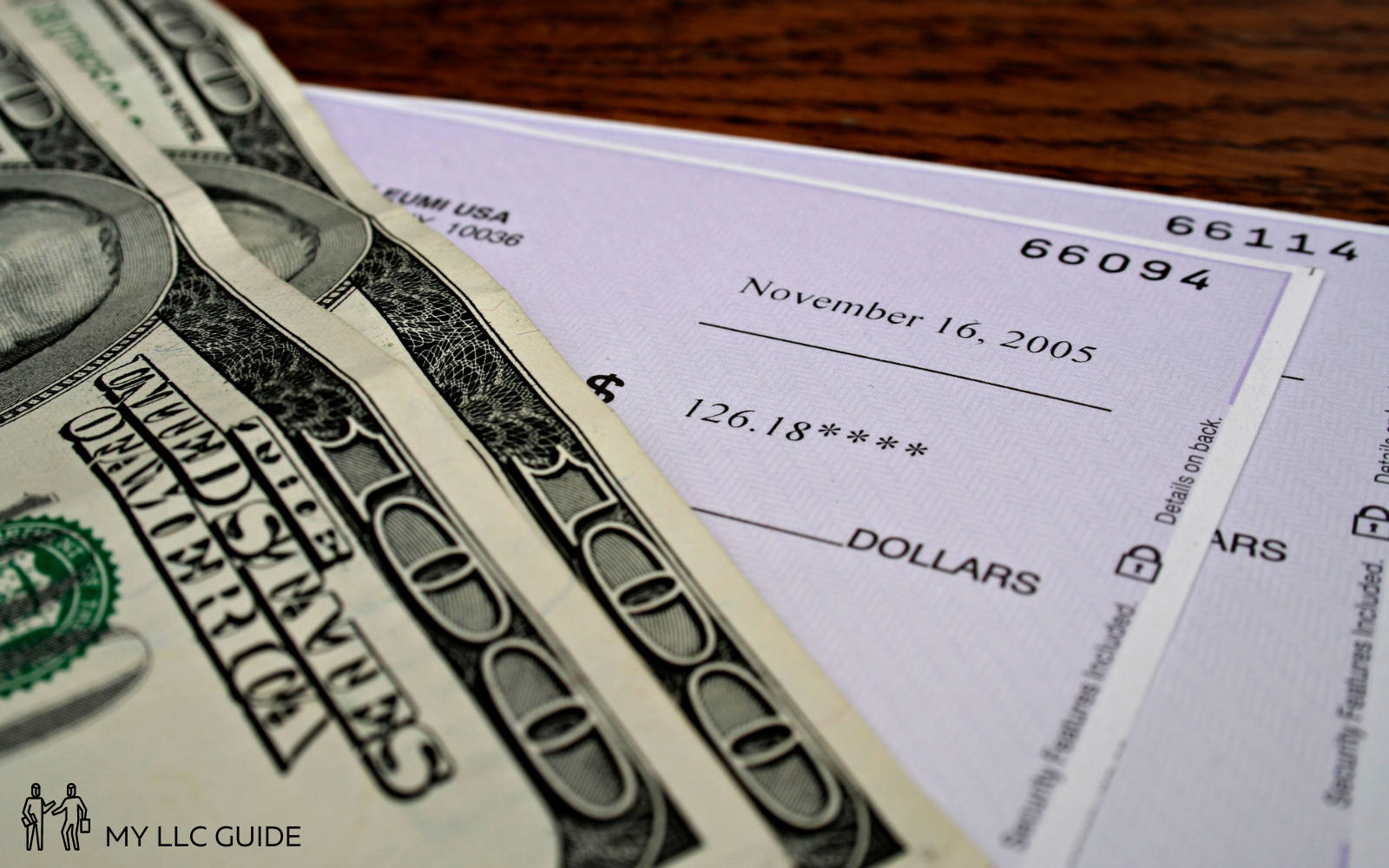 1: DESIGN YOUR CHECK
First up, you need to design your check. You can do this using specialized software that allows you to add your business details, company logo, branding, and signature to an existing check template. Most laser checks also allow you to customize the template layout to suit your needs.
2: LOAD LASER CHECK PAPER INTO PRINTER
Once, your check design is complete you can save it and use it every time you wish to print a check. Then, when you're ready you can load the high security check paper into the printer. This paper looks just like regular printer paper and will fit in standard laser printers without adjustment. The paper contains the blank check template just like you'd see in a regular checkbook.
3: PRINT THE CHECK
To print the checks, return to your laser check software and populate the details you need printed for that specific check. Each sheet of paper contains multiple checks – allowing you to print several checks at a time.
You can use the software to print the payee's name, amount, date, signature, and any other details you need to capture on the check. Or, you can print a blank check and add these manually if you prefer.
---
RELATED
---
4: THE LASER PRINTER DOES THE REST
Once you hit print, the printer takes over. Using the data fed from the software it begins printing the details onto the laser check stock paper. A laser is used to apply ink toner to the check paper and heat then dries it and locks it in place. You're left with a professional-grade printed check, in seconds.
---
RELATED
---
WHAT ARE THE BENEFITS OF LASER CHECKS?
Now we know what a laser check is and how they work – let's take a closer look at the benefits of a laser check. Here are the top five advantages.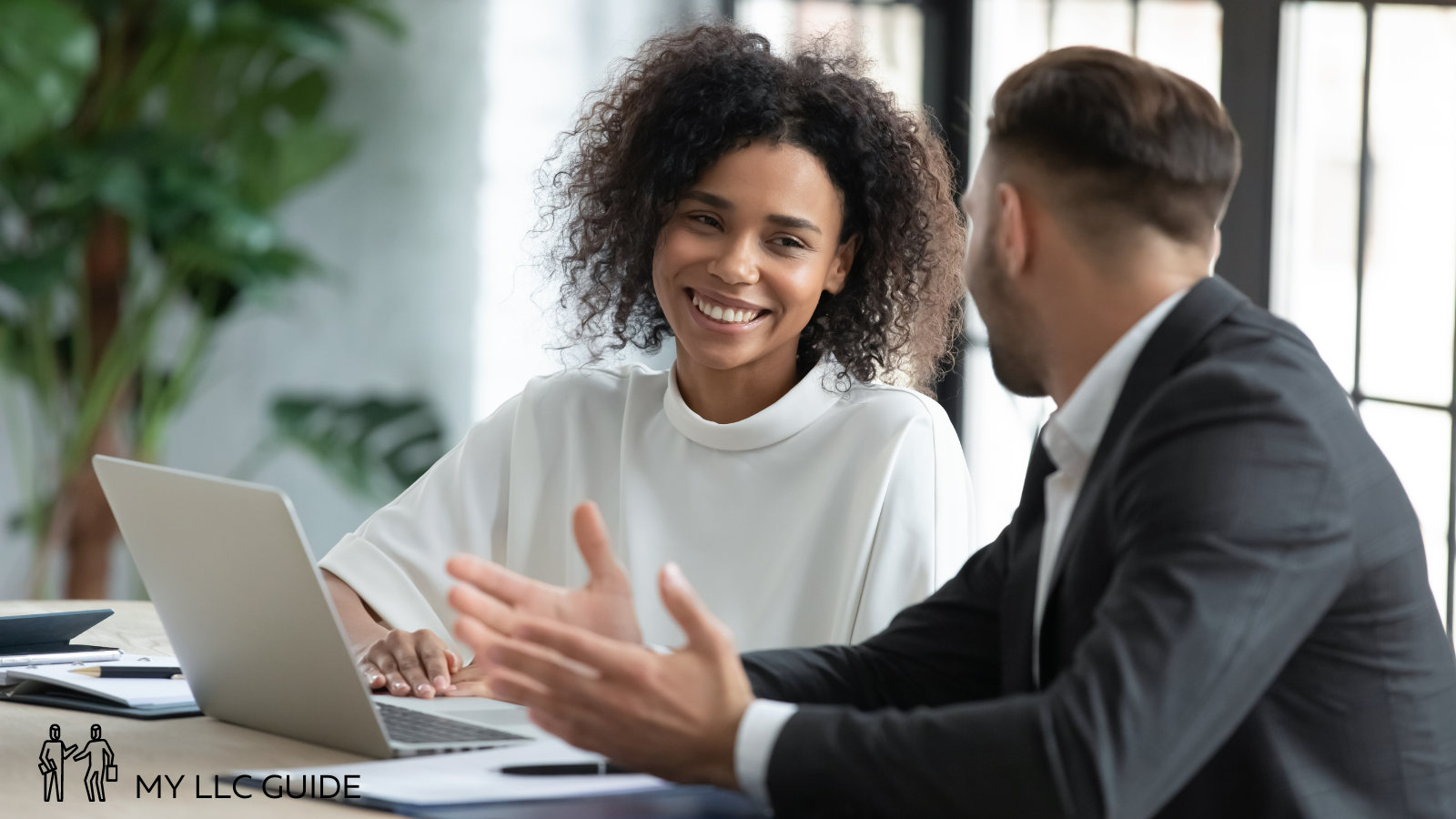 REDUCE COSTS
Laser checks allow you to cut costs compared to ordering checks from a printing company. The combined cost of laser check stock paper and toner ink will be a small fraction of the cost compared to placing an order with a reputable check printing company.
CONVENIENCE
Laser checks allow you to print professional-grade checks in-house as and when you need them. You no longer have to rely on printing houses to create and ship your company checks. This saves time and reduces the risk of errors and misprints.
FRAUD CONTROL
Using laser checks can help you reduce fraud and protect your business. The best laser checks come with built-in security features such as watermarks, holograms, and micro printing that make it more difficult for criminals to create fraudulent copies.
EASY TO USE
Printing laser checks in-house is simple. You don't need to invest in a special type of printer – a standard laser printer does the job. And, the software used to edit and print the checks is easily installed and very straightforward to use.
CHECK CUSTOMIZATION
They also allow you to customize the layout of the check and create a check and reposition logos, watermarks, and branding elements. Software packages can be used to select templates, change layouts, and add or remove elements as you prefer.
---
READ NEXT
---
WHAT IS A LASER CHECK FAQ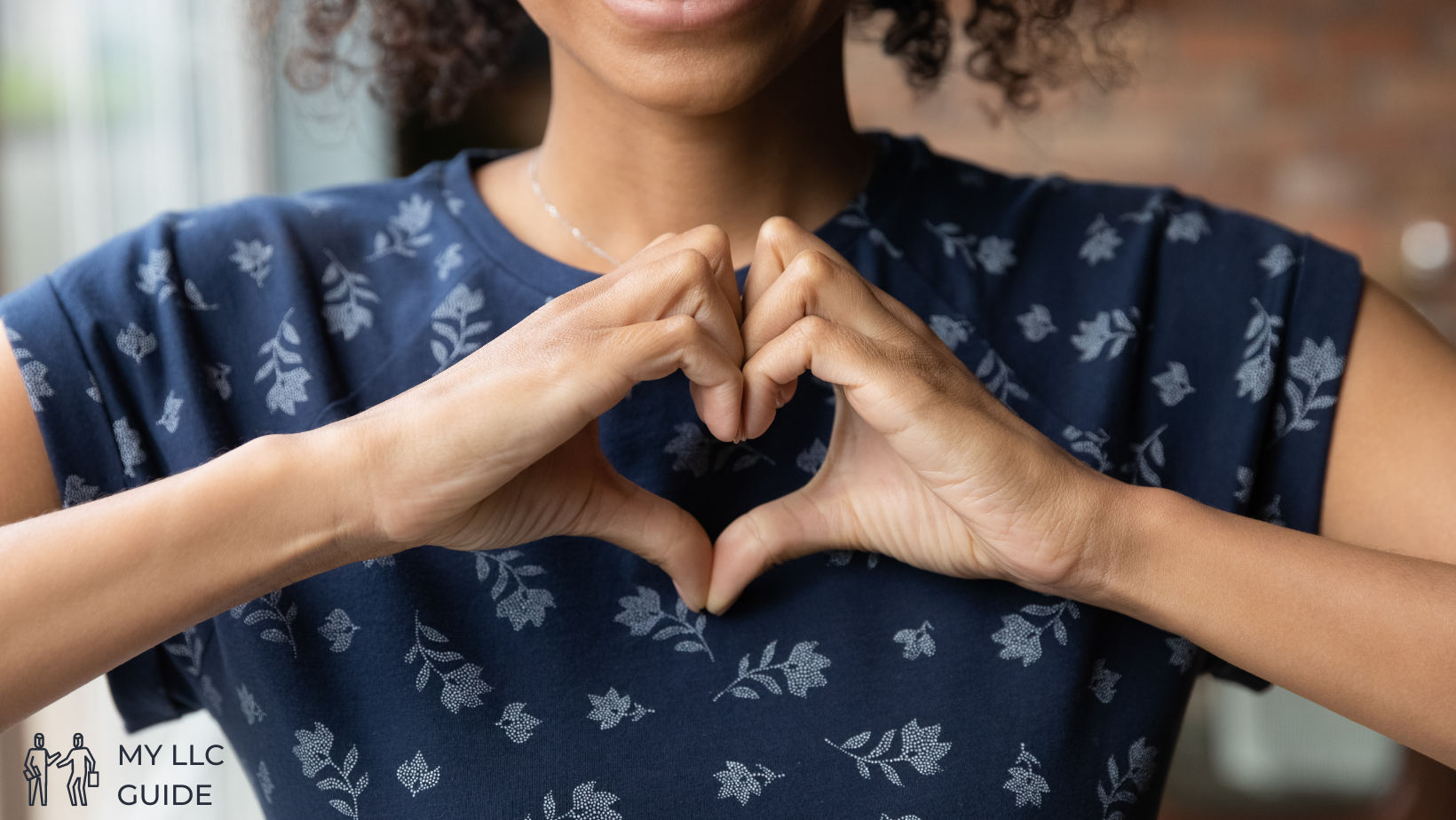 What Are Business Laser Checks?
Business laser checks are laser checks that are used by a business. They are distinct from personal laser checks that may be used by an individual.  They are printed on high security check paper.
What Are Laser Checks Printed On?
Laser checks are printed using laser printers. Laser check stock paper is compatible with standard laser printers and does not require the use of a specialized printer.
Are Laser Checks More Secure Than Regular Pre-Printed Checks In a Check Book?
The best laser checks come with additional security features that make them more secure than regular checks. Examples of these security features include watermarks, holograms, heat-sensitive images, and micro-printing.
Can The Design of a Laser Check be Customized?
Yes, the design of a laser check can be easily customized. Laser checks are customized using software that allows you to play around with the design, add/remove features, and add/remove company logos and branding features.
---